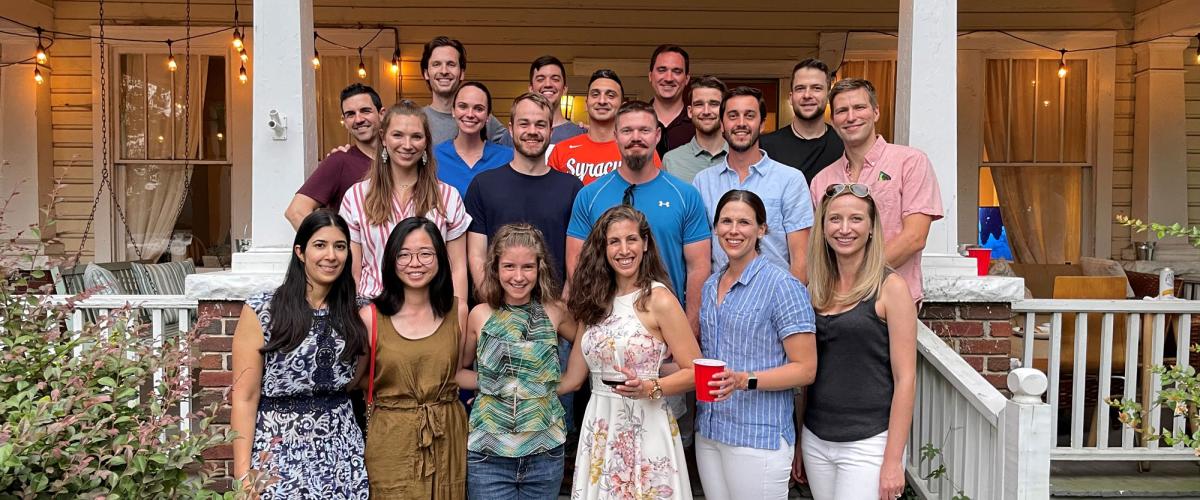 Resident Interview Days for Match 2024
Wednesday, December 13
Thursday, December 14
Friday, January 5
Saturday, January 6
Otolaryngology Residency Program
The Duke Department of Head and Neck Surgery & Communication Sciences strives to be a premiere academic otolaryngology program through compassionate and extraordinary patient care, critical investigation of head and neck disease, and excellence in education.
Audiology Residency Program
As a audiology resident, students will gain hands-on experience in diagnostics, auditory-evoked potentials, auditory processing disorder evaluations, NICU hearing screens, tinnitus evaluation and management, and observational experience in intra-operative monitoring, hearing aids, and aural rehabilitation.
OHNS Emergency Skills Course
This course is designed to address basic OHNS emergency calls and is geared towards the PGY 1 & 2 residents.