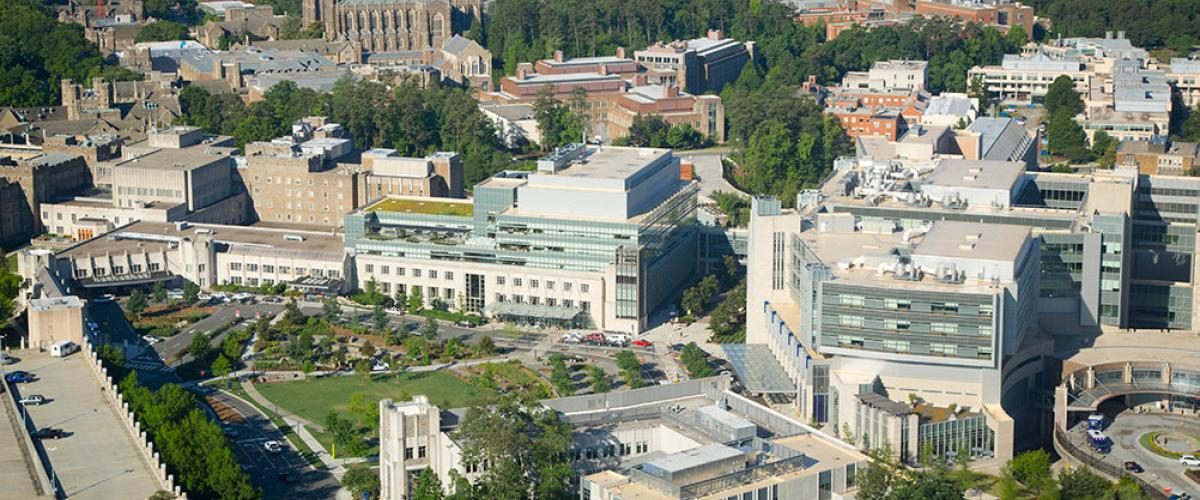 The Triangle area of North Carolina — Raleigh, Durham, and Chapel Hill — offers much to newcomers and long-time residents alike. The region is known for its high quality of life, strong economy, and welcoming people. We think you'll love living here as much as we do.
For many decades, Durham was a manufacturing hub for tobacco and textiles. Nicknamed the "Bull City," after the Durham bull advertising emblem of the American Tobacco Company (founded by the Duke family), it was also home to a vibrant cultural and business community. Duke University was founded in Durham in 1838 and remains a vital part of the city's community and economy.
Today, the fourth-most populous city in North Carolina attracts people from all over the world to live, work, and learn.
Grow and Learn at Duke 
One of the most prestigious research universities in the country, Duke is a community of values-driven pioneers. Duke University School of Medicine launches leaders who become among the very best in their fields.
At the Department of Head and Neck Surgery & Communication Sciences, you'll find faculty and trainees who nurture a culture of innovation and collaboration. Our program may be rigorous, but our people believe in acting with initiative, integrity, accountability, and compassion.
You'll train in state-of-the-art facilities at one of the most respected medical centers in the country. Duke University Medical Center is consistently named among the best hospitals in the country, and U.S. News & World Report ranked our ENT program first in the state for 2022-2023. 
Dynamic campus

At Duke you'll enjoy 8,600+ beautiful acres within walking distance of parks, historical sites, restaurants, and museums.
Campus highlights include: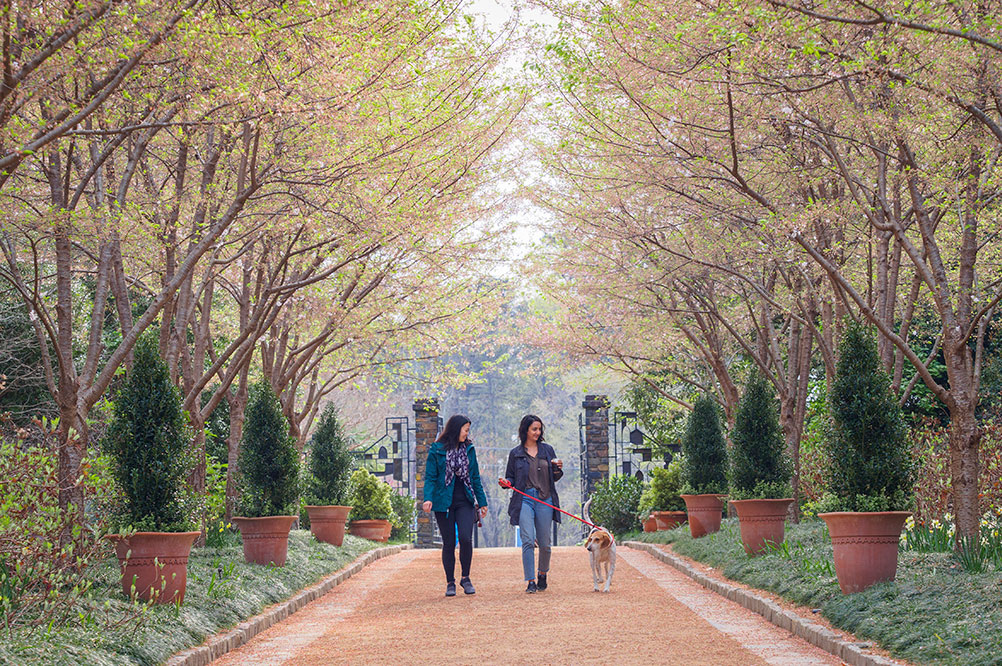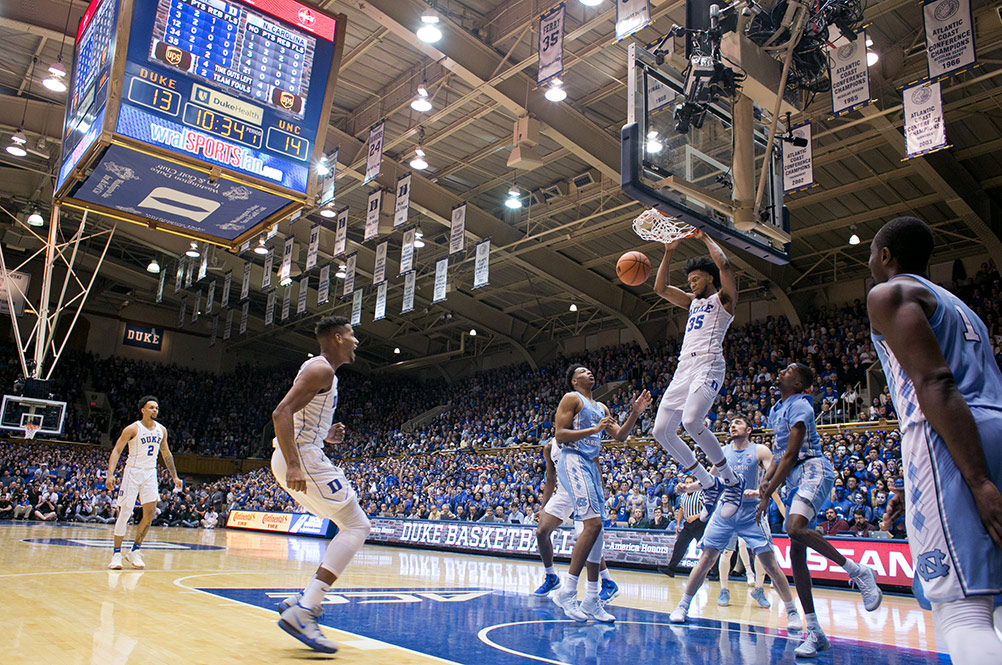 Live Well in Durham
There's a reason Durham tops so many "best places to live" lists — it's a thriving city of Southern charm and opportunities for all.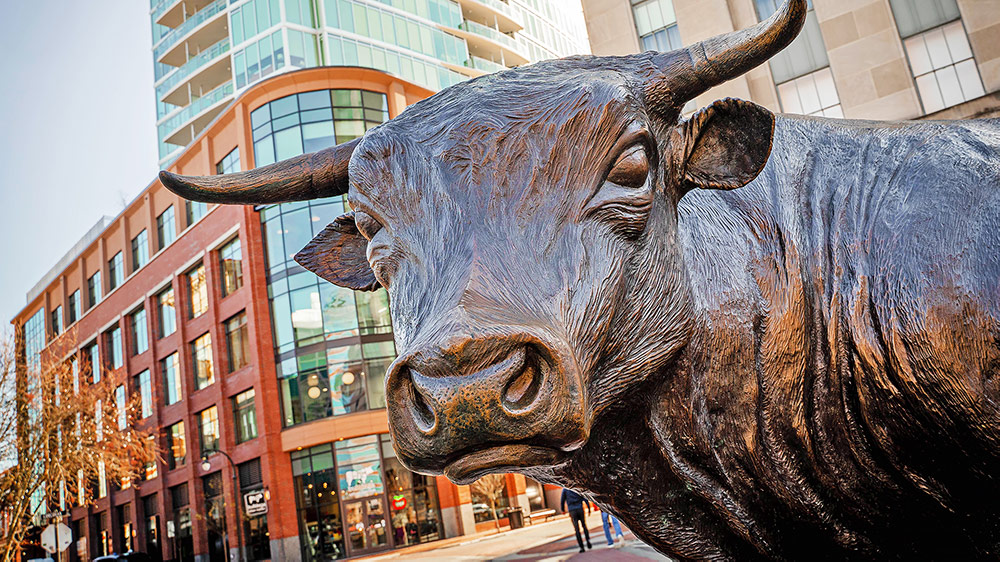 Strong economy
Durham is known as an early hub for innovation. Black-owned businesses such as North Carolina Mutual Life Insurance Co. flourished in Durham in the late 1800s and early 1900s, which was known as Black Wall Street. Research Triangle Park (RTP), established in 1959, is one of the largest and most successful research parks in the world.
Today, many major companies, such as IBM, Cisco Systems, and GlaxoSmithKline, have a presence in the area.
Top-ranked universities
Durham and the Triangle area are home to several top-ranked universities that offer a wide range of academic programs and resources. Duke, the University of North Carolina at Chapel Hill, NC State University, and North Carolina Central University are a few of the local institutions that contribute to the cultural richness of the area.
It's also one of the most educated areas of the country: The Triangle has the fourth highest concentration of PhDs in the U.S.
High quality of life
You'll find that Durham is affordable compared to other major cities in the country. The overall cost of living here is about 6.6% lower than the national average. 
Our temperate climate means that we celebrate all four seasons but with mild winters. The average temperatures of colder months are in the 50s.
The Triangle offers easy access to the coast, the mountains, and major cities like Charlotte, Washington, D.C., and Atlanta. Raleigh-Durham International Airport (RDU), located 20 miles from downtown Durham, provides a wide range of domestic and international flights — so you're never far from where you need to go.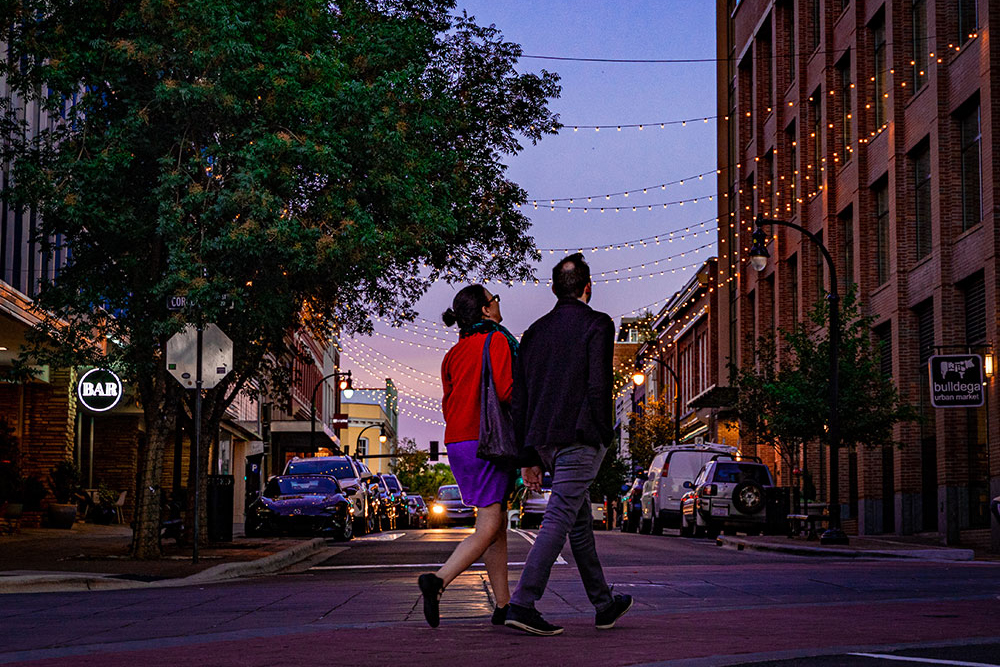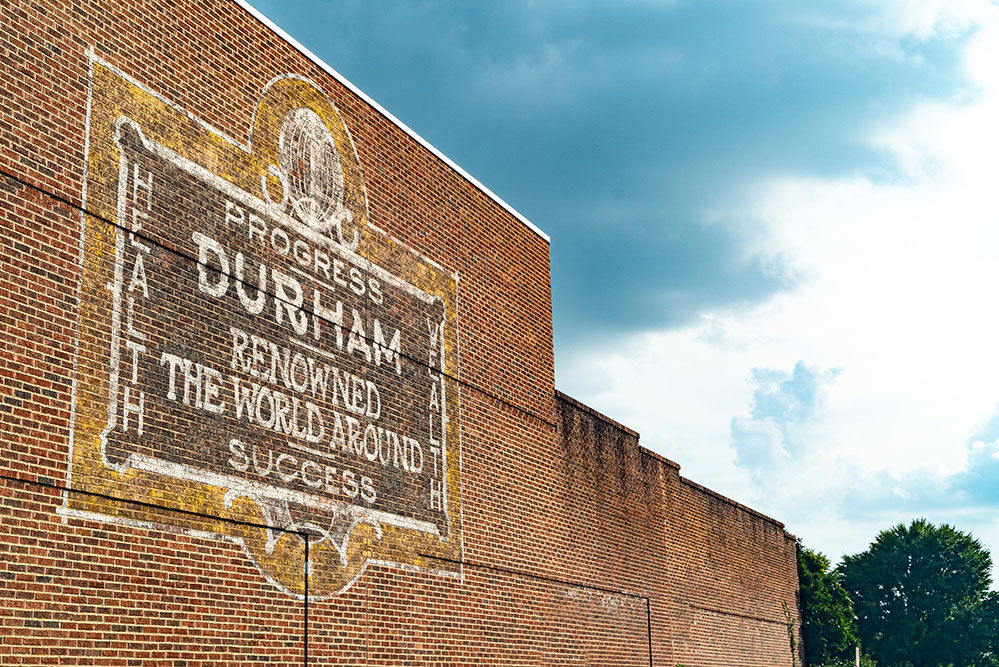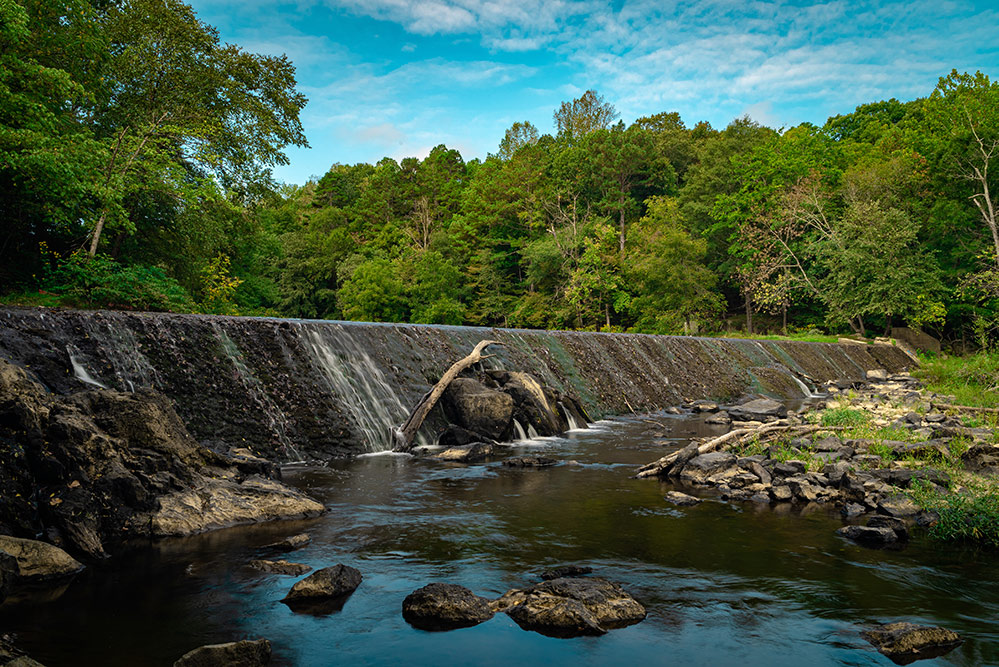 Attractions for all
In Durham, you'll experience a diverse population and vibrant arts and culture attractions, with events and activities for people of all ages to enjoy. 
Our thriving food and drink scene offers options for any palate. M Sushi, the German bakery Guglhupf, and Backyard BBQ Pit are popular options. Fullsteam Brewery and Ponysaurus Brewing have homegrown microbrews.
If you're an outdoor enthusiast, you'll enjoy the beautifully maintained parks, paved trails, and greenways that populate our city. Eno River State Park, a 4,200-acre park with hiking trails and picnicking areas, and American Tobacco Trail, a 22.5-mile rail-trail that runs through Durham and Chatham and Wake counties, draw visitors from all over the Triangle and beyond.
Other Durham highlights include:
Life at Duke and in Durham is enriching and unique, and we hope you'll take time to explore our home.
---
Aerial photo of Duke Clinic, Duke Cancer Center, Duke Medicine Pavilion, Duke University School of Nursing, and Duke University Hospital Emergency Department entrance by Duke University.