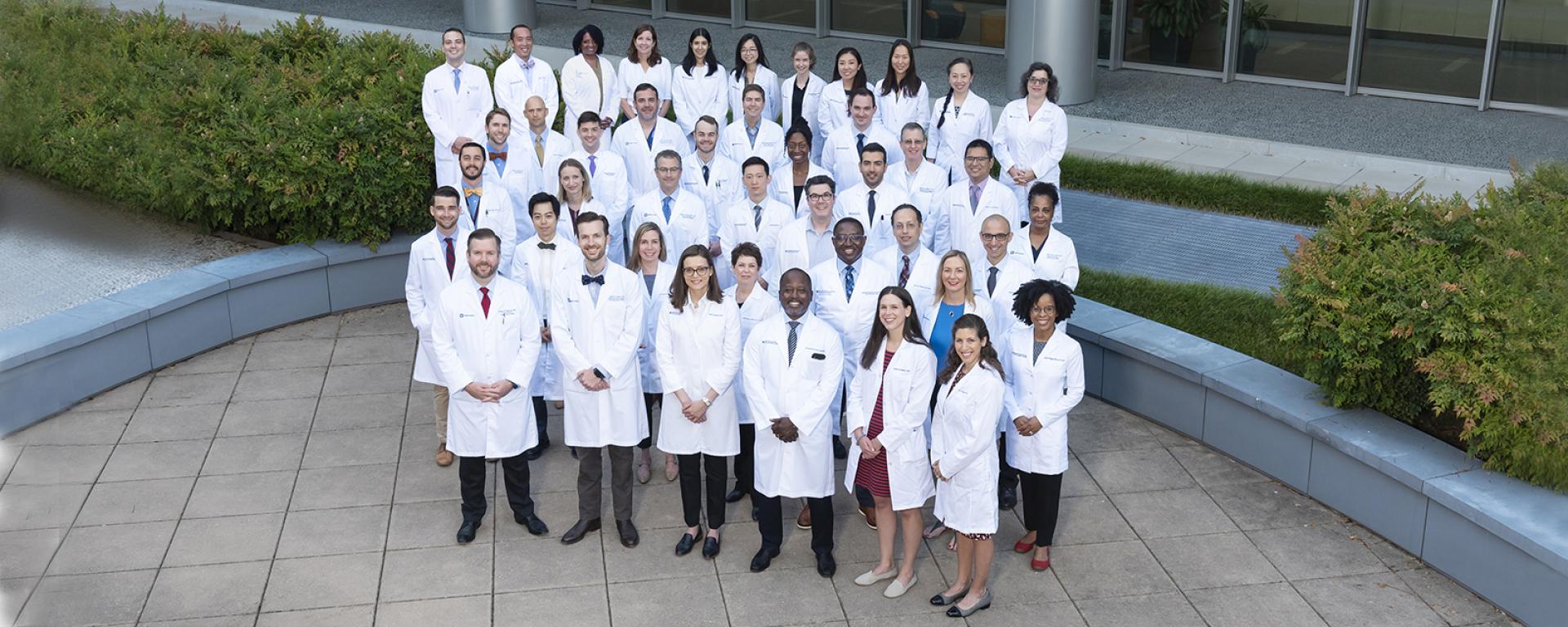 About the Duke Department of Head and Neck Surgery & Communication Sciences
Vision
The vision of Duke Head and Neck Surgery & Communication Sciences is to be a global leader in promoting healthier connections with the world.
Mission
Through our commitment to a culture of inclusion and respect, Duke HNS&CS conscientiously:
We, in the Department of HNS&CS, are committed to excellence. This necessarily means developing a culture that is welcoming to all, thereby fully embracing our mission to develop healthier connections to the world. We wish to share some of the steps we have taken towards this goal. Some of these have been ongoing for years while others are in development.
In regards to our residency and training programs:
All faculty interviewers have and will continue to undergo unconscious bias training.
We engage in a holistic approach to the review of applications (e.g. there is no hard USLME cut off).
We are active participants in the Duke URiM recruitment weekend.
In regards to the Department:
Community Outreach and Engagement with the goal of addressing disparities and building a healthier community is the 4th pillar of our mission along with clinical care, research, and education. This includes regularly scheduled opportunities for community service and other activities that promote improved population health.
Emphasis on leadership training and education for members of our department to have the tools and wisdom to better live out our core virtues of initiative, integrity, responsibility, compassion, and accountability.
Having broad and deep insights into issues, challenges, and opportunities for establishing a safe, inclusive, and innovative learning community while also recruiting from diverse backgrounds and perspectives.
Active participation in Diversity and Inclusion initiatives of the Duke School of Medicine.
We fully understand that we are a work in progress and are continuously striving to create a model Department of which we are all proud. We hope that you will join us in this journey to cultivate exceptional healthcare and research teams that define the futures of Otolaryngology-Head and Neck Surgery, Audiology and Speech and Language Pathology while promoting healthier connections with the world not only for our patients, and ourselves but also for our institution and community at large.
Contact Us
For more information about us, please contact us.