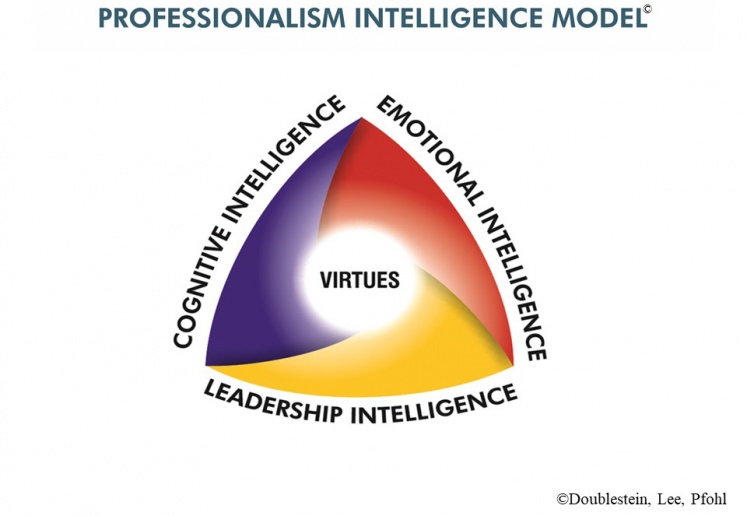 Leadership Lived Out
Health care providers face increasing pressures, regulations, and barriers that can negatively impact their ability to care for patients, their loved ones, and each other. In the Duke Department of Head and Neck Surgery and Communication Sciences, we are committed to the health of every person we care for. In 2013, we developed the Leadership Lived Out program, an interprofessional development training program for all members of the health care team. The program focuses on improving patient care by examining who we are and how we interact with patients and with one another. Participants engage in leadership development seminars on issues such as problem solving, decision making, self-awareness, empathy, motivation, and empowerment.
Interprofessional Training
We believe that everyone in health care has the responsibility to make a meaningful difference for patients and their families. We invite staff, nurses, physician assistants, ancillary professionals, physicians, and trainees to be a part of this year-long program.
Extensive Assessment and Feedback
We believe in the integrity of what we say and do and that honest communication and feedback are key to identifying not only strengths, but also blind spots in our efforts to provide compassionate care. Each participant in the program provides self-assessments as well as 360-degree evaluations of their managers, peers, and direct reports.
Personal Coaching
We strive to constantly improve, and we are willing to be held accountable. A trained personal coach helps every participant to address his or her strengths, recognize blind spots, and develop plans to improve. 
Professionalism Intelligence Model
Leadership Lived Out is based on the Professionalism Intelligence Model, which was developed in our division. The model emphasizes the key components that are vital to providing excellent patient care.
Key Components
Cognitive Intelligence
Emotional Intelligence
Leadership Intelligence
These Components Are Anchored on a Set of Core Virtues
Initiative
Integrity
Responsibility
Compassion
Accountability