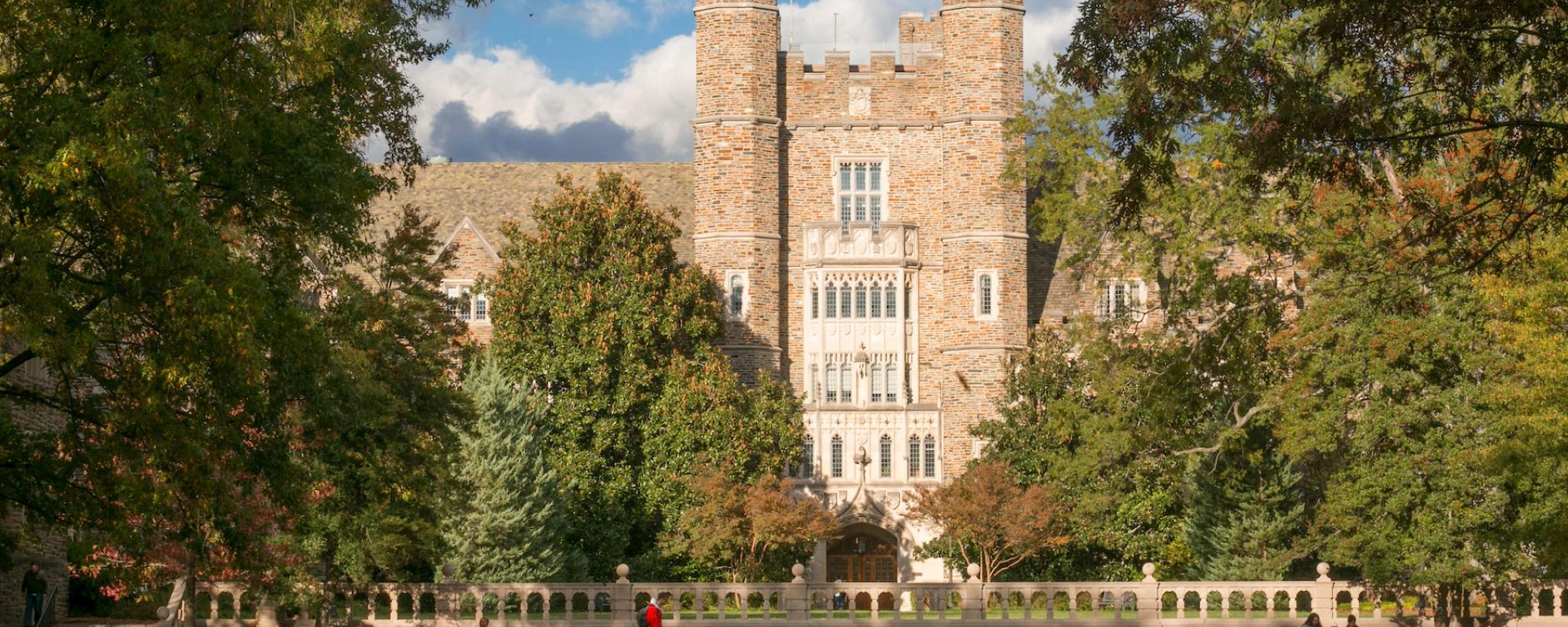 The Duke Department of Head and Neck Surgery & Communication Sciences (HNS&CS) relies on individual gifts and philanthropic partnerships to help support our clinical, research, and educational missions and to secure funds for the future.
We encourage you to consider supporting the Department of Head and Neck Surgery & Communication Sciences by making a gift to the department's general fund to be used for research, faculty support, and education, or the Resident Education Fund, which provides professional development and research opportunities for trainees.
Duke Voice Care Center Fund
This fund is used to provide unrestricted support for the Duke Voice Care Center, including clinical needs, research efforts, and community outreach.
HNS&CS Excellence Fund
This fund supports the most immediate needs of the department.
Joseph Siefker, MD Medical Education Fund
This fund was established by Dr. Joseph Siefker in recognition of the value of innovation in the pursuit of medical education for otolaryngology residents, trainees, faculty members and other healthcare professionals. The fund supports educational activities in otolaryngology and communications sciences such as lectures, symposia, and research presentations given by experts that focus on studying and advancing professional formation of our trainees.
Leadership Lived Out
Leadership Lived Out is an interprofessional development training program for all members of the Department of Head and Neck Surgery & Communication Sciences' health care team. The program focuses on improving patient care by examining how we interact with patients and with one another. Participants engage in leadership development seminars on issues, such as problem-solving, decision-making, self-awareness, empathy, motivation, and empowerment.
Patrick D. Kenan Lectureship
The annual Kenan Lectureship was established in 2011 and highlights the importance of mentorship in resident education and faculty development.
Ramon M. Esclamado, MD, Leadership Legacy
This endowment was established with a very generous gift from Mac and Wendy McCorkle to honor Dr. Esclamado's legacy as a servant–leader by supporting leadership development training for faculty, trainees, and staff with the ultimate goal of improving patient care. The McCorkles were motivated to make this gift to honor Dr. Esclamado's legacy as an excellent surgeon, leader, mentor, and teacher. This investment in the leadership development of the department's faculty, trainees, and staff will have a lasting impact and is a fitting tribute to Dr. Esclamado, who led the division for 11 years.
S. R. Fisher, MD, Memorial for Resident Education
The Samuel R. Fisher, MD, Memorial Fund for Resident Education supports residents by providing equipment and unique educational experiences that directly benefit the educational and professional development of residents in our program. The fund is named in memory of Dr. Sam Fisher who had a lifelong passion for teaching and providing the highest quality of care to his patients. This fund honors Dr. Fisher's legacy while allowing us to provide the best opportunities to our residents on their journey toward becoming exceptional surgeons.
William R. Hudson, MD, Endowed Lectureship Fund
This endowment fund is used to provide support for annual lectures in the field of Otolaryngology by scientists or clinicians in memory of Dr. William Hudson.
Donors may also contact our development partner:
Jessica Baga May
Senior Director of Development
Department of HNS&CS
300 W. Morgan Street
Suite 1200
Durham, NC  27701
919-385-3199 office
Jessica.baga.may@duke.edu
Advancing Head and Neck Surgery and Communication Health
Otolaryngology • Audiology • Speech Pathology
The Duke Department of Head and Neck Surgery & Communication Sciences is a global leader in helping people achieve healthier connections with the world. We focus the talent and attention of our clinicians, researchers, and educators on understanding and solving diseases of the head and neck that threaten life, health, and the fulfillment of social connectedness.