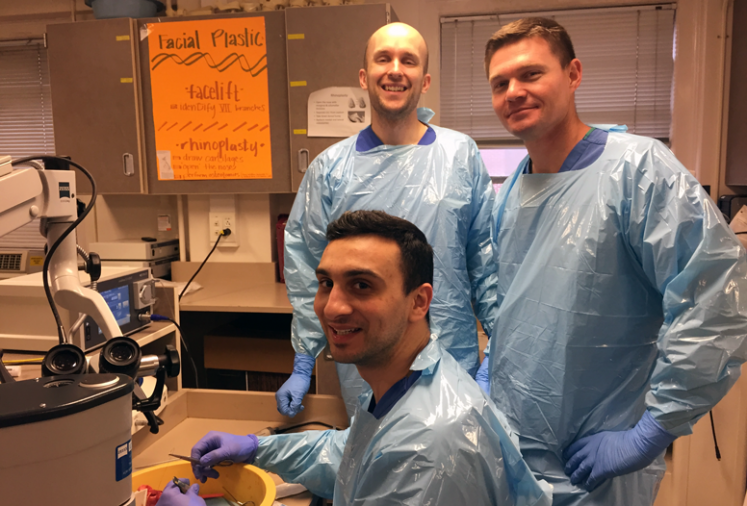 Otolaryngology Residency
Otolaryngology residents have a dedicated rotation on the Pediatric Otolaryngology service for 3 months during their PGY-2 year. Residents are exposed to all aspects of pediatric otolaryngology from myringotomy and tubes to complex airway surgery.
Working with all faculty in the clinic and the OR, residents receive graduated, supervised responsibility and co-manage all inpatient consults. Residents participate in the cleft clinic and the subsequent cleft board discussions. Didactic sessions are held several times a year. Residents participate in the Carolina Airway course during their PGY-3 year, a regional hands-on course with faculty from Duke, the University of North Carolina at Chapel Hill, the Medical University of South Carolina, Emory University, and Augusta University.
Faculty in Pediatric Otolaryngology are frequent lecturers for pediatric divisions across the health system. They serve as faculty on the annual simulation boot camp for PGY-1 and -2 Otolaryngology residents and Emergency Medicine residents.
Undergraduate Medical Education
Faculty in Pediatric Otolaryngology work with third-year medical students as official mentors for the clinical continuity clinic and the clinical research year. Dr. Janet Lee works with medical students on continuing education and is a faculty sponsor for the Otolaryngology Interest Group.