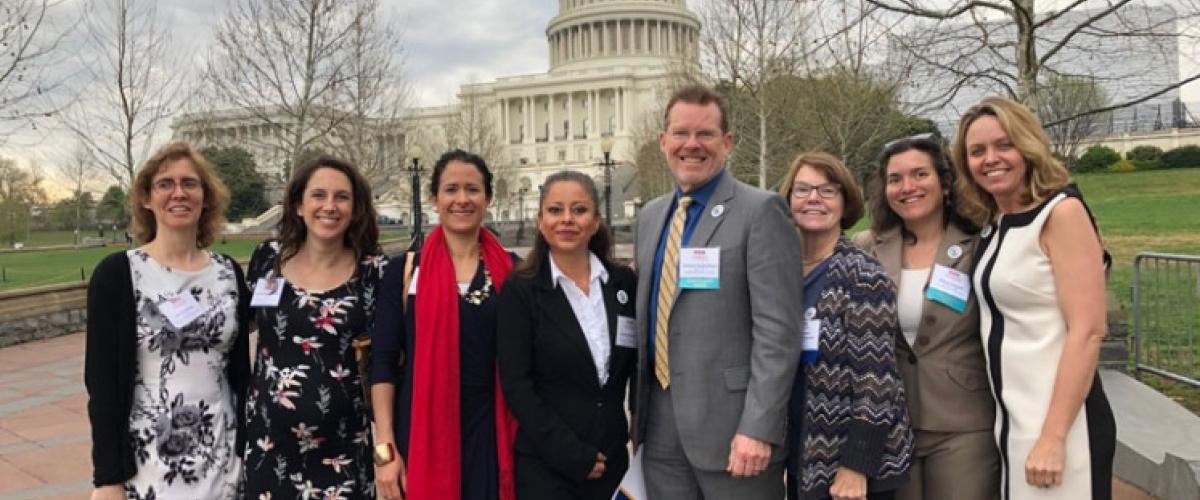 History of the Division
Duke Head and Neck Surgery & Communication Sciences became a department in July 2019, and Duke Pediatric Otolaryngology became a division in December 2019.
Duke Pediatric Otolaryngology was a section in Duke OHNS for many years prior to becoming a separate division in the new department.
Duke Pediatric Otolaryngology was integrated into Duke Children's surgical services division in 2009.
Important Milestones
First EXIT procedure in 2010
First pediatric laryngeal reinnervation 2011
First tracheal slide at Duke in 2012
Started Duke aerodigestive team in 2011 with pulmonary, gastroenterology, speech pathology, nutrition and social work. Peds surgery added in 2020.
Dr. Eileen Raynor joined in 2009
Duke Pediatric Otolaryngology included as part of the Duke Voice Care Center in 2010
Invited faculty for Carolina Airway Course annually starting in 2009
Laura Geraghty, PA added in 2011
Dr. Jeffrey Cheng joined in 2016
Michelle Taylor-Brink RN added in 2018
Dr. Janet Lee joined in 2019
Achievements in Education and Research
Certified as a Level 1 children's surgery center by the American College of Surgeons (ACS) Children's Surgery Verification (CSV) Quality Improvement Program
Faculty actively participate in the national conversation with participation in board certification question writing and national committee involvement
Numerous national and international presentations by faculty
Part of North Carolina Cytomegalovirus (CMV) workgroup to increase awareness and standardize protocols across the state for the diagnosis of congenital CMV
Multiple research collaborations across the health system, including CleftKit and machine learning
Mentorship of medical students and residents. Faculty offer third-year clinical continuity and research opportunities for medical students.