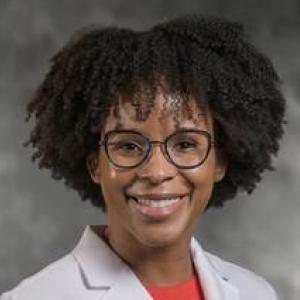 Principal Investigator
Assistant Professor of Head and Neck Surgery & Communication Sciences
Assistant Professor in Neurology
Member of the Center for Cognitive Neuroscience

Contact Information
Office: Duke South Yellow Zone 4000, Durham, NC 27710
Campus Mail: DUMC Box 3805, Durham, NC 27710
Phone: 919-681-2279
Email: jamila.minga@duke.edu
Overview
Scientific Focus
The Minga Right Hemisphere Communication Lab is dedicated to understanding the communication impairments, particularly those concerning language production, that can occur following acquired damage to the right hemisphere after stroke. Dr. Minga co-developed the RHDBank database and protocol as a foundation for increasing scientific inquiry and understanding of language production after a right hemisphere stroke. We are dedicated to improving knowledge about specific hemispheric contributions to language as a basis for engineering population specific diagnostic and treatment approaches that will improve the quality of life of survivors, their loved ones, and caregivers. We are committed to accomplishing these goals with the support of survivors, community and educational partners.
Our goal is to engage in research that will:
Identify reliable patterns of communication during structured and unstructured language production tasks for improved diagnostic outcomes.
Contribute to the discovery and understanding of brain-behavior relationships for language production using neuroimaging.
Facilitate client-centered and driven discussions with survivors of right hemisphere stroke community (survivors, family, friends, and support entities). 
Selected Contributions
RHDBank development (rhd.talkbank.org); the largest repository of language samples for the study of discourse after right hemisphere stroke

Identified question-asking as an area of deficit after right hemisphere stroke

Piloted treatment focused on enhancing awareness of communication challenges after a right hemisphere stroke
Lab Members
2019-2021 Clinical Research Coordinator 
Marcia Rodriguez M.SP., CCC-SLP
Former Speech-Language Pathology Student Research Assistants
Alexandra "Lexie" Ortiz, Undergraduate 
Jada Elleby, MS 
Mallory Parke, MS
Megan Hollembaek, MS
Emily McGinn MS
Joyah Morris MS
Kayla Valentine, MS
Taravia McLawhorn, MS
Jennifer Nelthropp, CCC-SLP
Julia Black, CCC-SLP
Kaitlynne Julie Bryan, CCC-SLP
Whitney Hewitt, CCC-SLP
Juliet Bourgeois-Berwyn, CCC-SLP
Olivia DeStefano, MS
Stephanie Furimsky, CCC-SLP
Samantha Tyson, CCC-SLP
Leilani Burgess, CCC-SLP
Sarah Stidham, CCC-SLP
Ashton Wainright, CCC-SLP
Frank Brown, CCC-SLP
Traci Bright, CCC-SLP
Sarah Baker, MS
Sarah Allen, MS
Zhaojing Liu, MS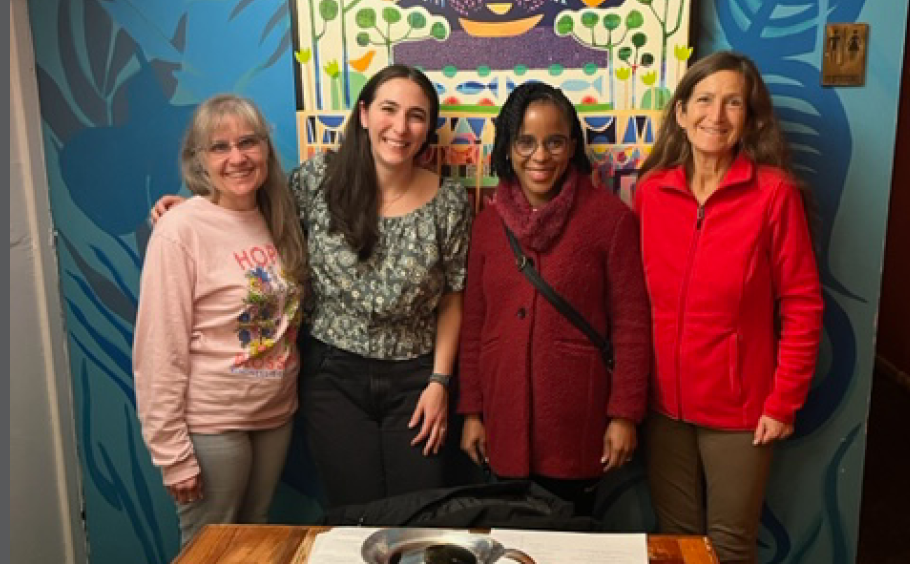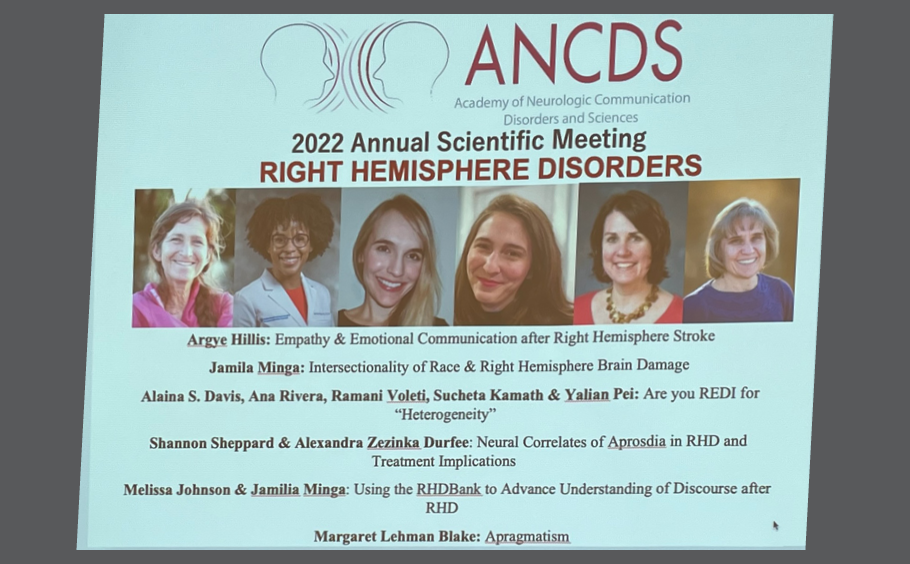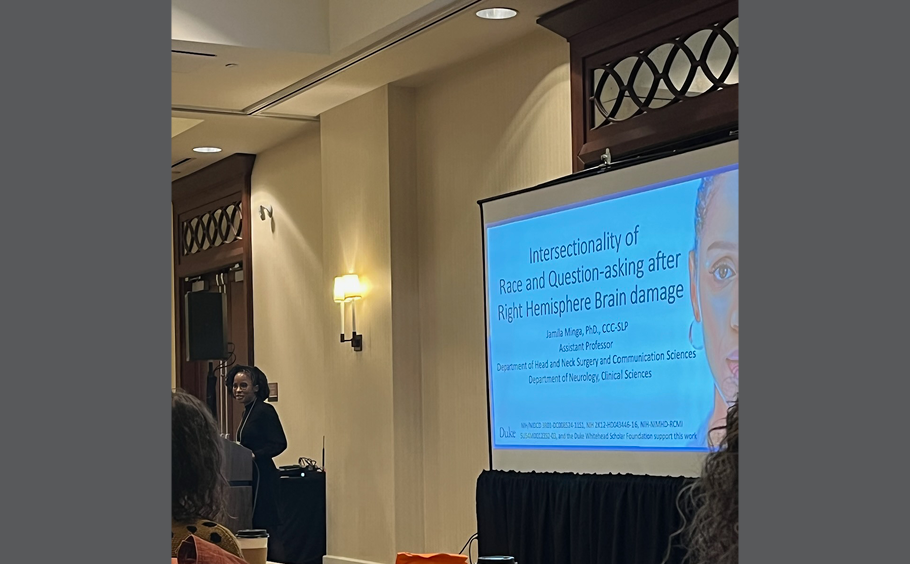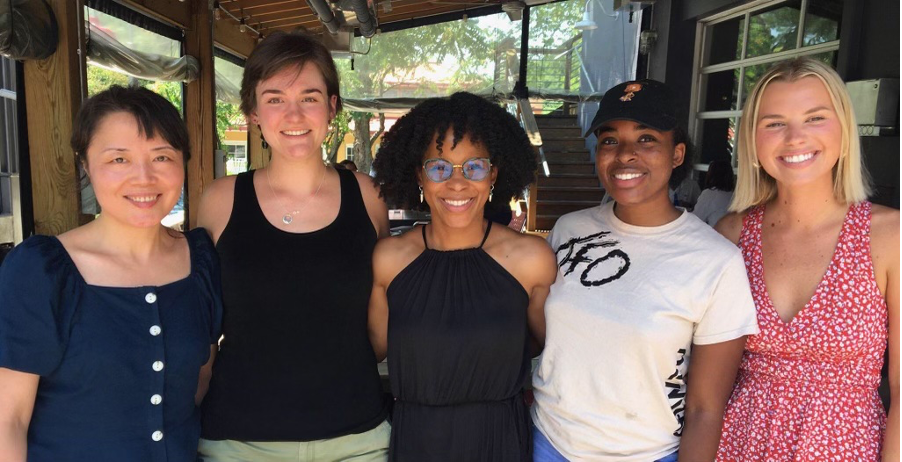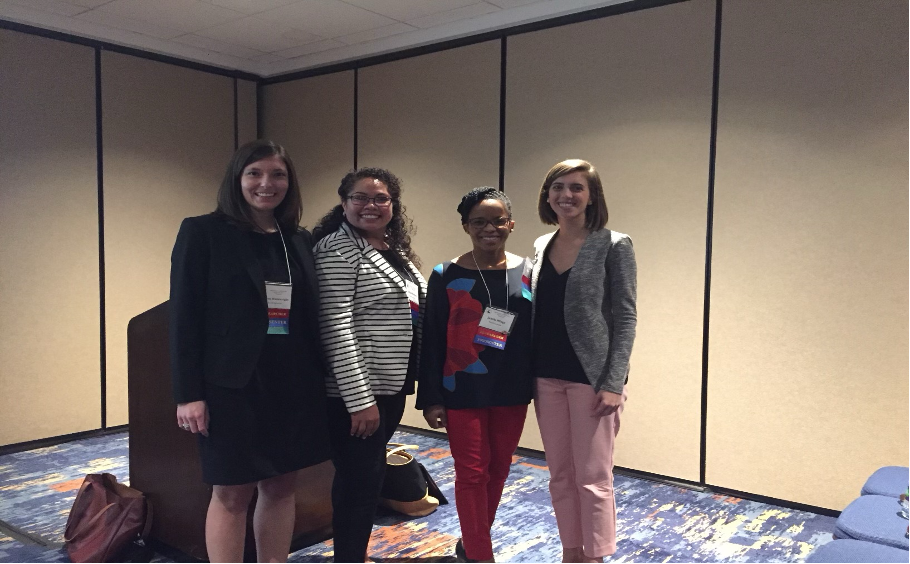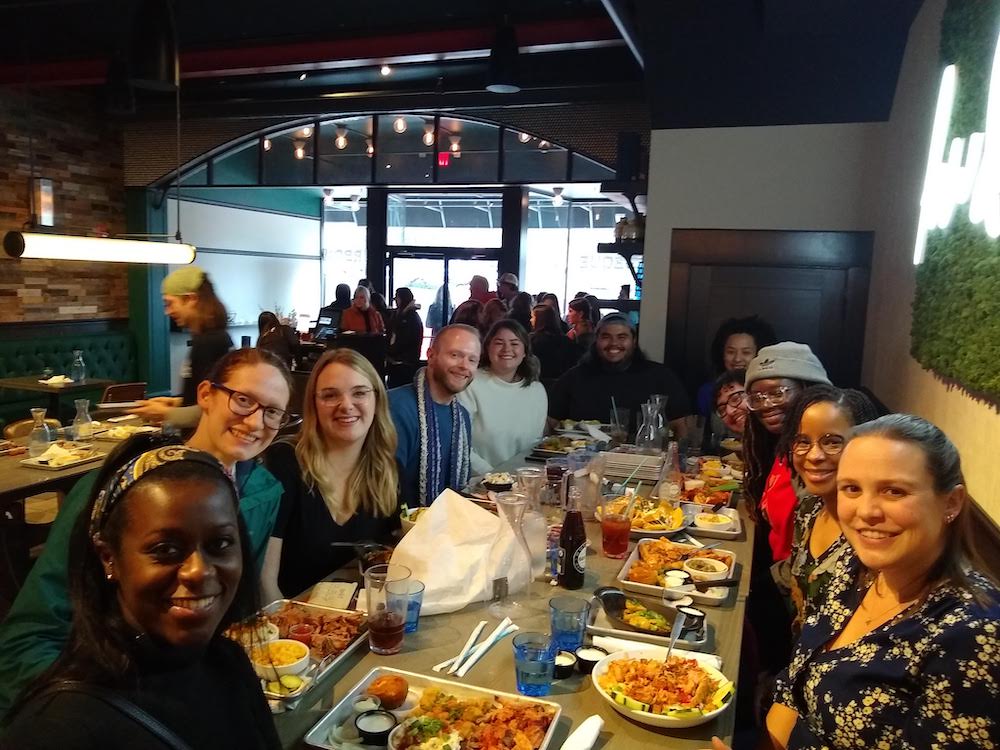 Contact
The Minga Right Hemisphere Communication (MRHC) Lab can be contacted via email at mingarhclab@duke.edu.