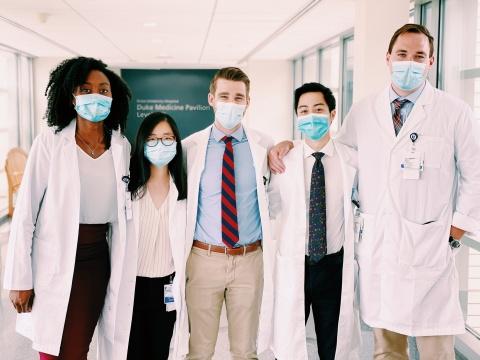 Maintaining strong connections with alumni is integral to the success of the Otolaryngology residency program.
A message from current residents 
Otolaryngology residents Emily Commesso, PGY4, Sarah Cortebein, PGY4, and Debbie Pan, PGY1, are grateful for the support they receive from alumni. "Your past, your current, and your future support are very much meaningful to the current trainees," says Dr. Pan. "Even in the midst of starting intern year in a pandemic, I've seen the ways in which your support has been contributing so positively to my education."
View a video message to alumni from these residents below.  
A lasting legacy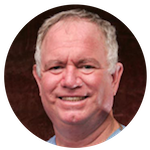 Duke otolaryngology alum Joseph Siefker, MD (1983–1988) recently reestablished a fund to expand and enhance innovative educational opportunities for current and future residents. Dr. Siefker says he was motivated by the Department of Head and Neck Surgery & Communication Sciences' vision of promoting healthier connections on a global scale.
"The philosophy driven by Dr. Ray Esclamado and now Dr. Howard Francis has enlightened me to the idea of a more global vision," Dr. Siefker says. "Keeping in touch with residents and watching how they embody the Duke philosophy has inspired me to push toward that goal. If we give support to these talented residents, then some absolutely will during their careers contribute to the betterment of our world."
Give to Duke Head and Neck Surgery & Communication Sciences
A gift to the Department of HNS&CS is a gift of knowledge, discovery, and life.