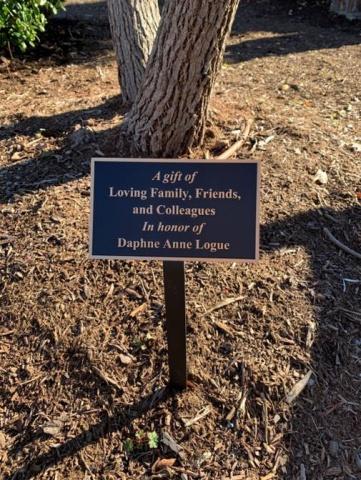 Photo to the left: Daphne Logue memorial tree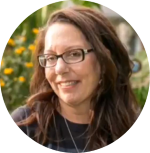 Daphne Logue, RN, was a remarkable nurse whose death on February 16, 2018 robbed faculty and staff of a great spirit. Her coworkers felt privileged to work with her at Duke South Clinic for the last five years of her life. During that time, she provided exemplary care for countless patients, families, and the HNS&CS family. Ms. Logue was brilliant, brave, and sometimes brash. They also remember her as funny, loud, irreverent, and an agent of change. It can truly be said that she left the world a better place. 
At the end of 2020, a sassafras tree was planted in the Garden of Tranquility at Duke Cancer Center in Daphne's memory. This beautiful memorial was achieved as a labor of love by Daphne's twin sister Stephanie Knox. In this video, Stephanie shares some of her memories of Daphne, along with Daphne's close friend HNS&CS nurse Kitty Lockner, RN.
Stephanie Knox
Kitty Lockner, RN
Give to Duke Head and Neck Surgery & Communication Sciences
A gift to the Department of HNS&CS is a gift of knowledge, discovery, and life.