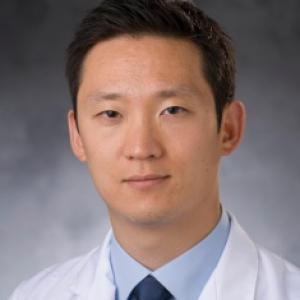 Principal Investigator
Associate Professor of Head and Neck Surgery & Communication Sciences
Associate Professor in Neurosurgery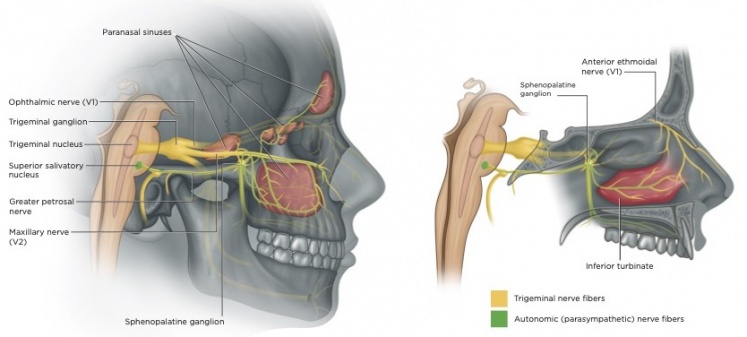 The Intersection of Sinusitis and Migraine
The relationship between sinus inflammation and migraine is complex. With both conditions being prevalent in society, they likely co-exist with, mimic, and interact with one another. Of particular concern is that many patients with a presumed diagnosis of rhinosinusitis, whether acute or chronic, will actually have non-rhinogenic facial pressure or pain that is migraine-related. This "sinus migraine" condition is poorly described and under-recognized. This leads to misdiagnosis, unnecessary antibiotic utilization, unnecessary sinus surgery, and prolonged patient suffering. In addition, this contributes to the high cost of chronic rhinosinusitis (CRS) care, which is estimated at close to $10 billion annually in the United States. The goal of our clinical research program is to investigate the role of migraine in sinusitis symptomatology and develop tools to effectively diagnose and treat "sinus migraine."
Program Highlights
Changing the Paradigm for the Management of Facial Pain/Pressure
In collaboration with Dr. Theresa Coles from the Department of Population Health Sciences and Dr. Rick Godley, President of the Association of Migraine Disorders, we are developing a validated screening questionnaire to help differentiate CRS from non-rhinogenic facial pain or pressure. The long-term goal is to expand the use of this questionnaire from the otolaryngology clinic to the primary care setting.
Randomized Placebo-Controlled Trial Investigating the Use of Erenumab for Facial Pain Mimicking Sinusitis (NCT04249427)
https://clinicaltrials.gov/ct2/show/NCT04249427
Under the premise that most patients with non-rhinogenic facial pain likely have a migraine-related condition, we are conducting a Phase IV study of erenumab, a CGRP inhibitor, for the treatment of these patients. This trial is an investigator-sponsored study funded by Amgen, Inc.
Members
David W. Jang, MD (Principal Investigator)
David Witsell, MD, MHS (Co-Investigator, Mentor)
Ralph Abi Hachem, MD (Co-Investigator)
Amy Walker (Clinical Research Coordinator)
Victoria Johnson (Clinical Research Coordinator)
Erika Juhlin (Data Manager)
James Campbell (Resident)
Nicholas Frisco (Medical Student)
Advanced Training
Our research team welcomes third-year medical students at Duke University.