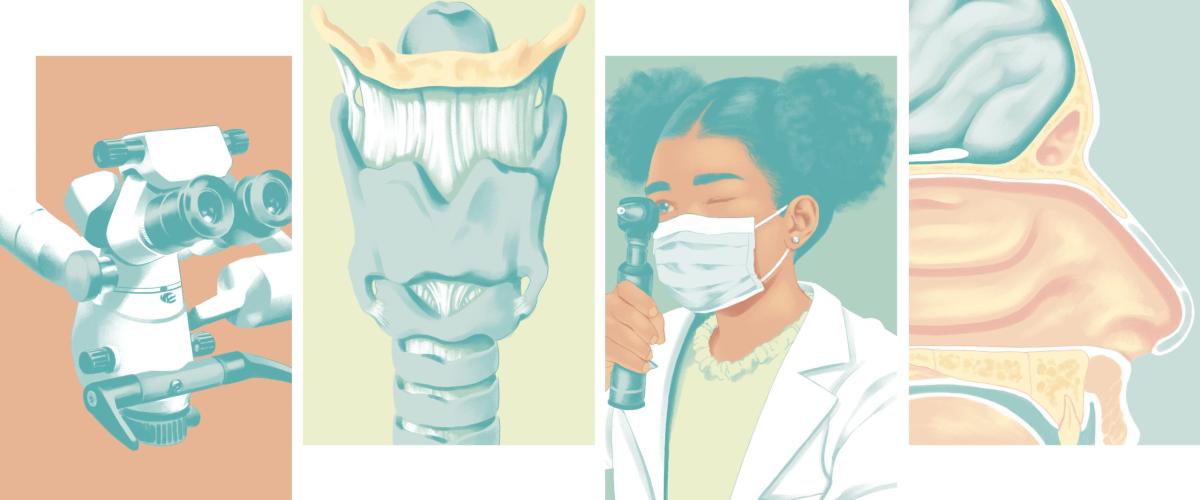 Connections 2022
THE ANNUAL NEWSLETTER OF DUKE HNS&CS
Hi, I'm Howard Francis, Chair of Duke's Department of Head and Neck Surgery & Communication Sciences. Welcome to Connections, our annual newsletter. We're so grateful for your continued interest and support in our mission of promoting healthier connections with the world.
Of the many lessons we have all learned in the past couple of years is how vital it is to make meaningful connections with one another. In this issue, we examine the role our collaborative teams play in the clinic and research areas to help our patients forge meaningful social connections, by overcoming barriers associated with disorders of the head and neck.
We share the story of a 16-year-old patient with vocal cord dysfunction, who sought care at Duke after a traumatic experience and learned how to overcome the limitations of her condition. On the opposite end of the age spectrum, we report on care for geriatric patients through the Perioperative Optimization of Senior Health program—or POSH—and how the program empowers patients to become more effective communication partners with providers and hospital staff in their own care. 
While our clinicians care for patients today, our research efforts open doors for better care tomorrow. This year, we've strengthened our research portfolio through new faculty recruits and a wider scope of scientific investigation. Hear from Steven Eliades, a new faculty member from the University of Pennsylvania, who is continuing his research in vocal communication and neurophysiology at Duke. We also share a new collaborative investigation that explores the cause of long-term olfactory loss from COVID-19, which may allow for treatment options in the future. This issue also highlights recent research on the connection between hearing loss and poorer clinical outcomes, a correlation that researchers at Duke—myself included—are now working to better understand. 
In our education section, we are excited to announce the formation of the Otolaryngology Surgeon–Scientist Career Path, a program supported by an R25 grant from the National Institute on Deafness and Other Communication Disorders at the National Institutes of Health. We are proud to be among a very small group of departments with such a program. The goal of this program is to increase the number of academic surgeon–scientists whose careers successfully integrate research and clinical care ensuring a vibrant future of discovery and innovation in otolaryngology, head and neck surgery, audiology, and speech pathology.
Lastly, in our community section, we highlight several of our initiatives this year to connect with our community, including engaging with the future generation of clinicians and scientists through the FEMMES+ program. This program connects Duke with young female students and their allies to encourage them to pursue STEM careers. This work is among several initiatives that cultivate greater gender, racial, and ethnic diversity in our workforce, thereby addressing persistent health disparities in the broader population. A lasting impact of this magnitude requires that we build a diverse team in which everyone can bring their authentic and best selves to problem solving and true innovation. Our commitment to integrating these principles into everything that we do has led to our appointment of Dr. Trinitia Cannon as our first Associate Vice Chair for Diversity, Equity, and Inclusion.
I hope you enjoy this brief look at the past year in Duke HNS&CS, and I thank you for maintaining your connection with us.
Howard W. Francis, MD, MBA
Chair, Department of HNS&CS
Patient Care
Student Athlete Beats the Odds in Dealing with Vocal Cord Dysfunction
6 min read |16-year-old Abbie Decker was racing in a mountain biking competition when suddenly she couldn't breathe. Learn how she set out on a course to find the cause, and how treatment at Duke has helped her to get back to winning races.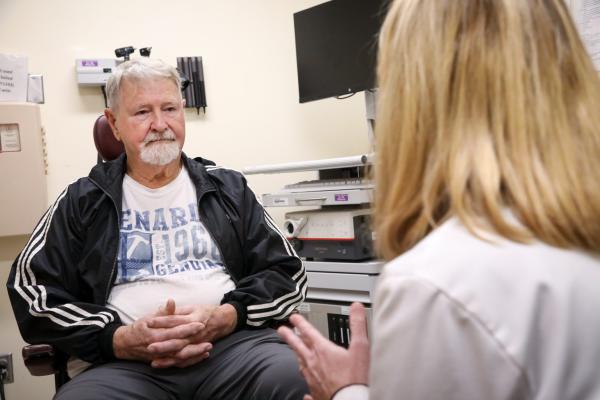 HNS&CS Contributes to Improving Senior Surgical Care Through POSH Program 
5 min read | Dr. Russel Kahmke, Assistant Professor of HNS&CS, joined the multidisciplinary Duke POSH program to provide an ENT's point of view and expertise regarding the nuances of senior surgical care. 
Research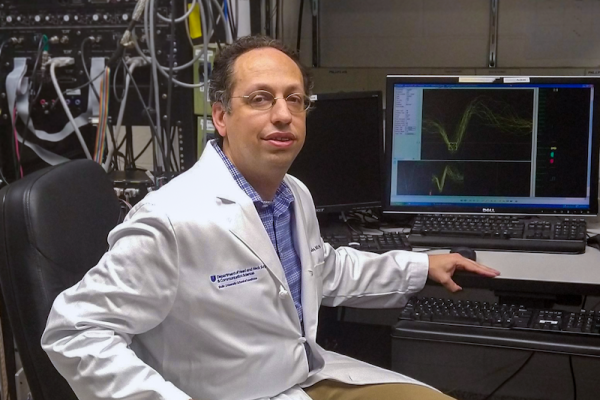 Q&A with Steven Eliades, MD, PhD
6 min read | Hear from new faculty member Dr. Steven Eliades as he shares his passion for decoding the ways humans process verbal communication—an interest he stumbled across in what he calls a "fortuitous accident" as an undergrad student.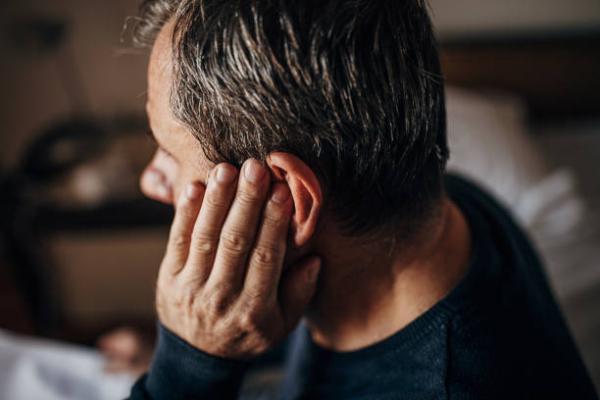 The Complications of Hearing Loss and the Importance of Its Risk Assessment
3 min read | The communication barrier created by COVID-19 masks has created an opportunity to measure the impact of a breakdown in communication between patient and provider, and how this affects medical outcomes. Researchers at Duke have discovered a direct correlation between hearing loss and poorer clinical outcomes. Now, they want to understand why.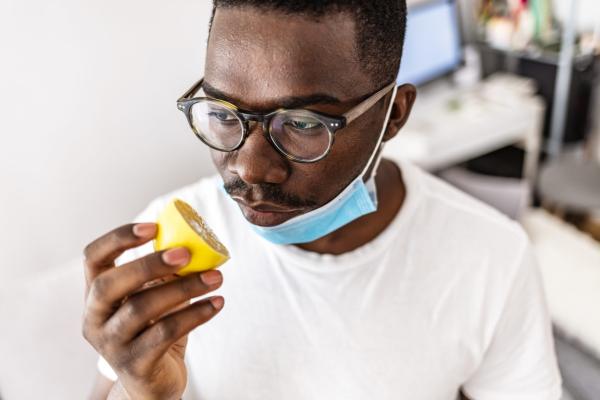 Researchers Find Potential Cause for Long-term Loss of Smell in Patients Post-COVID-19
2 min read | Most COVID-19 patients who lose their sense of smell eventually get it back, but many do not. Hear from Drs. Brad Goldstein and David Jang as they share their latest research in uncovering the root causes of long-term olfactory loss caused by SARS-CoV–2.  
Education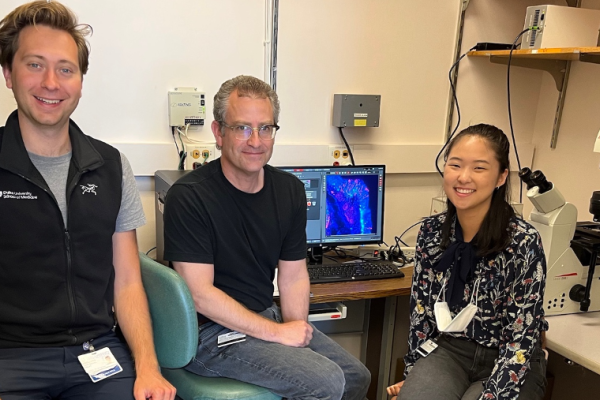 HNS&CS Awarded R25 Training Grant
3 min read | The recently-awarded R25 grant will help medical students and residents pursuing the seven-year otolaryngology track on the pathway to becoming surgeon–scientists.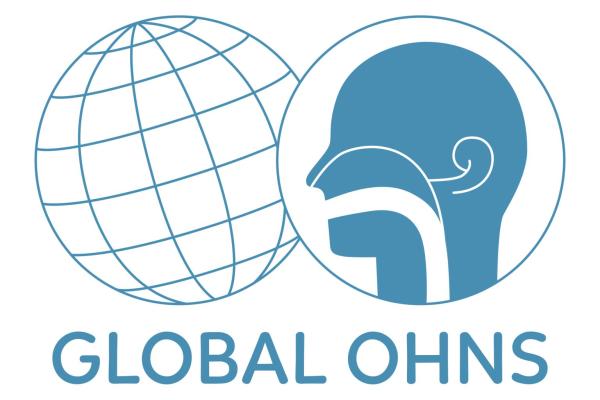 Otolaryngology Resident Co-Founds Global OHNS Initiative
1 min read | Dr. Rolvix "Robbie" Patterson, PGY-2, co-founded a global initiative that has announced a new partnership with aims to promote research equity in lower-income countries.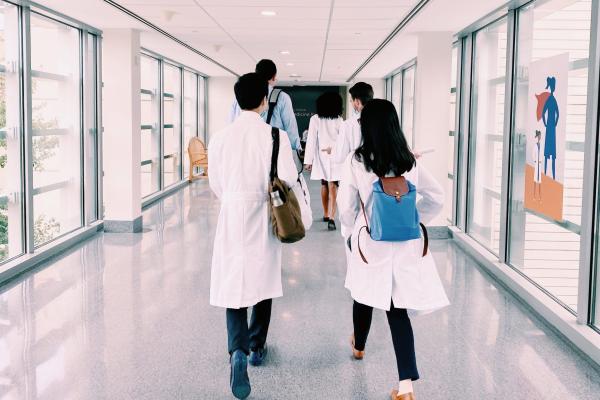 Best Wishes and Warm Welcomes
1 min read | Duke HNS&CS says goodbye to our graduating Otolaryngology residents and School of Medicine students as we welcome our incoming interns.
Learn more about our programs on the Duke HNS&CS website.
Community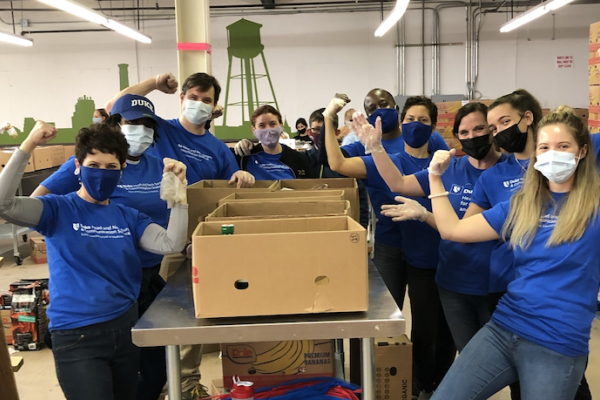 A Snapshot of Community Engagement and Service
6 min read | From volunteering, engagements of underrepresented youths, to hosting health education events, explore what Duke HNS&CS faculty, staff, friends, and family have done in serving the North Carolina community.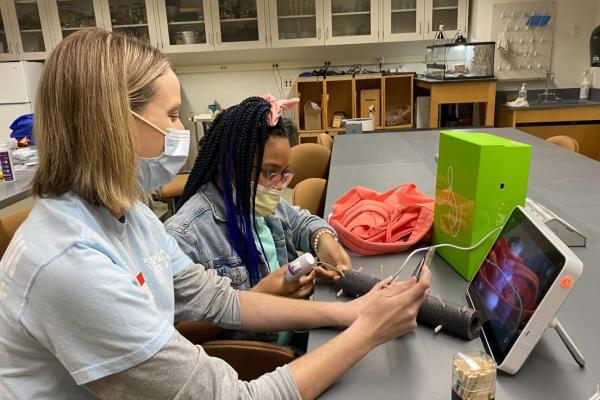 Engaging Youth in STEM
2 min read | HNS&CS is working to create a diversity pipeline to STEM careers through engaging youth from underrepresented populations in hands-on, educational projects.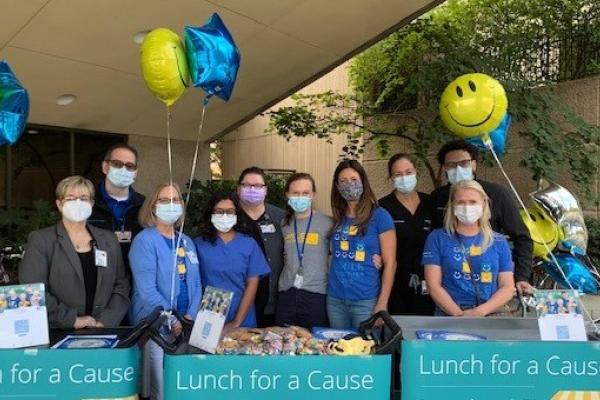 Community Outreach and Education
3 min read | This year, HNS&CS organized and participated in numerous health education events.
Faculty and Staff Recognition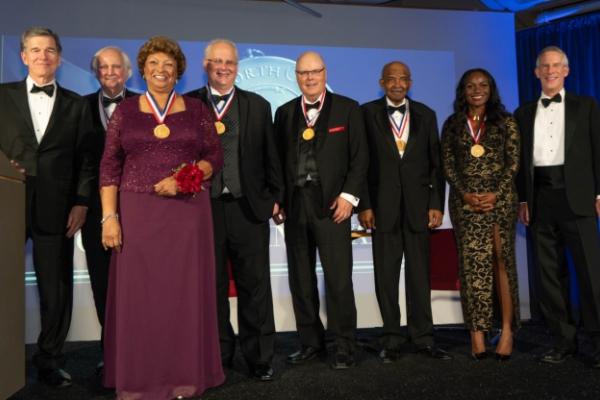 Dr. Blake Wilson Receives NC Award
2 min read | Blake S. Wilson, Adjunct Professor of HNS&CS, who is one of the lead inventors of the cochlear implant, received the North Carolina Award November 18, 2021 in recognition for his significant scientific contributions to the state.
Read more about Dr. Wilson's honor on the Pratt School of Engineering website.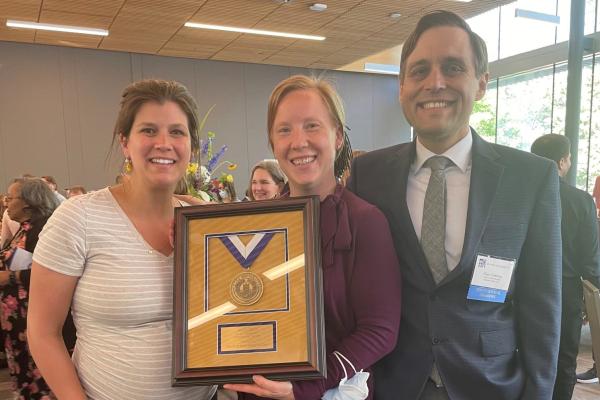 Medical Intensive Care Unit Receives Presidential Award
10 min read | Lindsay Dutko, MA, CCC-SLP, Nicole Badgley, MS, CCC-SLP and Jennifer Jurgenson, MS, CCC-SLP, were a part of Duke Health's combined Medical Intensive Care Units (MICUs) who received the Duke Presidential Award on April 27, 2022 for their significant role in working on the front lines of the fight against COVID-19.
Continue reading about this honor on the Duke Today website.
Give to Duke Head and Neck Surgery & Communication Sciences
A gift to the Department of HNS&CS is a gift of knowledge, discovery, and life.